Featured Work
---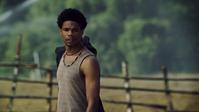 Google continues to make the Nexus an appealing alternative to Apple's dominant iPad in this clever and emotive spot. A young man who we automatically presume must be from a poor African country is trying to get a ride somewhere, without success. It isn't until he speaks that our assumptions are turned on their head, much to our embarrassment.
---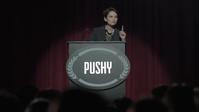 A very interesting ad considering it's for a humble hair product. Whereas women are urged to buy L'Oreal because they're "worth it", this flags up the imbalance in the way men and women are perceived and suggests Pantene is a product that gets on board with feminism. It's refreshing and depressing in equal measure: good to see the ongoing problem addressed; dispiriting to acknowledge it still needs addressing.
---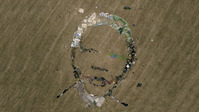 Arguably the greatest legacy of Nelson Mandela is the strength of the unity generated by the goodwill he invoked. So many people have spent the last twenty-three years naming him as their greatest hero that it's easy to forget he was such a divisive figure throughout the 1970s and 1980s. Many on the right were convinced that Mandela was a dangerous revolutionary and would not have been unhappy if he'd never been released from his long incarceration.
---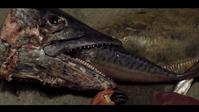 Originally Lulu and the Lampshades, Landshapes is a London four-piece that combines clear-voiced folk-pop with an interesting array of instruments resulting in a pretty distinctive sound. This intriguing track is made all the more memorable thanks to the video – a re-edit of a disturbing short film by Ian Pons Jewel (who also directed Seekae's Another).
---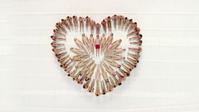 This is such a fantastically striking piece of work it seems churlish to complain that it reveals so little about the company it advertises - we just hope it's being unrolled in tandem with work that will let people know how to respond if they're impressed. It's one of those ideas that works so amazingly well you can't believe that it hasn't been done before.
---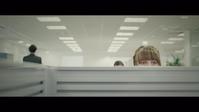 This terrific ad for Channel 4's themed night is designed to tell us all we need to know (and probably more) about the "ruthless breed who lie, manipulate and sometimes murder, with no hint of conscience or remorse", as it says at their site. Apparently many psychopaths are company bosses - as you will have noticed.
---
| | |
| --- | --- |
| Nike | 4-Dec-13 |
| "Straight Down the Middle" | 1m 52s |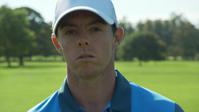 Rory McIlroy and Wayne Rooney go head to head in this commercial drawing attention to the football that will be used in next year's World Cup in Brazil. The action might take place on a golf course but McIlroy is obliged to play the sap as this commercial is all about the properties of the advertised football.
---
This online film celebrating 50 years of Doctor Who is outstanding. A series of quotes from doctors past and present are strung together and brought to life via illustrations. It's so unexpected in terms of style that this alone makes for riveting viewing and - as always - Richard Swarbrick's illustration technique is spellbinding.
---
| | |
| --- | --- |
| Waitrose | 4-Dec-13 |
| "The Story of Giving Chocolates" | 40s |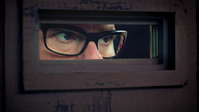 Take one award-winning director with an unparalleled eye for composition; hand him an excellent script that gives him the freedom to exploit all his skills; throw in some classy-looking props; secure the services of the quirky-looking brand spokesman; film it in a beautiful setting... and blend.
---