Featured Work
---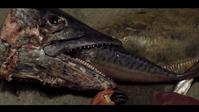 Originally Lulu and the Lampshades, Landshapes is a London four-piece that combines clear-voiced folk-pop with an interesting array of instruments resulting in a pretty distinctive sound. This intriguing track is made all the more memorable thanks to the video – a re-edit of a disturbing short film by Ian Pons Jewel (who also directed Seekae's Another).
---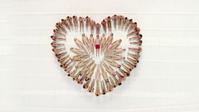 This is such a fantastically striking piece of work it seems churlish to complain that it reveals so little about the company it advertises - we just hope it's being unrolled in tandem with work that will let people know how to respond if they're impressed. It's one of those ideas that works so amazingly well you can't believe that it hasn't been done before.
---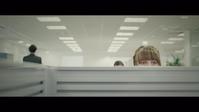 This terrific ad for Channel 4's themed night is designed to tell us all we need to know (and probably more) about the "ruthless breed who lie, manipulate and sometimes murder, with no hint of conscience or remorse", as it says at their site. Apparently many psychopaths are company bosses - as you will have noticed.
---
| | |
| --- | --- |
| Nike | 4-Dec-13 |
| "Straight Down the Middle" | 1m 52s |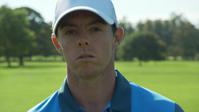 Rory McIlroy and Wayne Rooney go head to head in this commercial drawing attention to the football that will be used in next year's World Cup in Brazil. The action might take place on a golf course but McIlroy is obliged to play the sap as this commercial is all about the properties of the advertised football.
---
This online film celebrating 50 years of Doctor Who is outstanding. A series of quotes from doctors past and present are strung together and brought to life via illustrations. It's so unexpected in terms of style that this alone makes for riveting viewing and - as always - Richard Swarbrick's illustration technique is spellbinding.
---
| | |
| --- | --- |
| Waitrose | 4-Dec-13 |
| "The Story of Giving Chocolates" | 40s |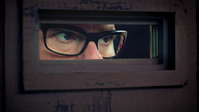 Take one award-winning director with an unparalleled eye for composition; hand him an excellent script that gives him the freedom to exploit all his skills; throw in some classy-looking props; secure the services of the quirky-looking brand spokesman; film it in a beautiful setting... and blend.
---
| | |
| --- | --- |
| Nike | 3-Dec-13 |
| "Mr Sun" | 1m 40s |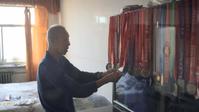 This work is especially fascinating because it's rather defiant in its own way. The man at its centre - a septuagenarian marathon runner - is angry that he and his fellow senior citizens have been told they can no longer take part in races. In his own mild yet determined fashion, he makes it clear that he feels this should be a matter of individual choice.
---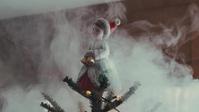 Christmas from the point of view of a tree ornament turns out to be both sweet and funny in this commercial featuring the vocal talents of Lorraine Bracco - Dr Melfi in The Sopranos. Having been acquired thirty-four years ago, she's seen a lot of changes in the family dynamic and has survived a number of crises. The one constant is the way a good movie can still bring the family together, and this is the true spirit of Christmas.
---
Chanel has put out an ad reclaiming Marilyn Monroe after the iconic actress was 'brought back to life' by Dior in a 2011 ad. In the new commercial, much is made of Monroe's famous claim that all she wore in bed was Chanel No 5... including an excerpt from a recently discovered interview in which she reiterated the point.
---