Featured Work
---
| | |
| --- | --- |
| Nike | 4-Dec-13 |
| "Straight Down the Middle" | 1m 52s |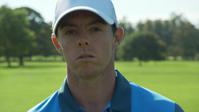 Rory McIlroy and Wayne Rooney go head to head in this commercial drawing attention to the football that will be used in next year's World Cup in Brazil. The action might take place on a golf course but McIlroy is obliged to play the sap as this commercial is all about the properties of the advertised football.
---
This online film celebrating 50 years of Doctor Who is outstanding. A series of quotes from doctors past and present are strung together and brought to life via illustrations. It's so unexpected in terms of style that this alone makes for riveting viewing and - as always - Richard Swarbrick's illustration technique is spellbinding.
---
| | |
| --- | --- |
| Waitrose | 4-Dec-13 |
| "The Story of Giving Chocolates" | 40s |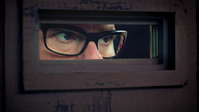 Take one award-winning director with an unparalleled eye for composition; hand him an excellent script that gives him the freedom to exploit all his skills; throw in some classy-looking props; secure the services of the quirky-looking brand spokesman; film it in a beautiful setting... and blend.
---
| | |
| --- | --- |
| Nike | 3-Dec-13 |
| "Mr Sun" | 1m 40s |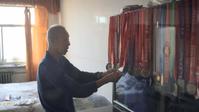 This work is especially fascinating because it's rather defiant in its own way. The man at its centre - a septuagenarian marathon runner - is angry that he and his fellow senior citizens have been told they can no longer take part in races. In his own mild yet determined fashion, he makes it clear that he feels this should be a matter of individual choice.
---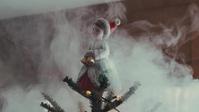 Christmas from the point of view of a tree ornament turns out to be both sweet and funny in this commercial featuring the vocal talents of Lorraine Bracco - Dr Melfi in The Sopranos. Having been acquired thirty-four years ago, she's seen a lot of changes in the family dynamic and has survived a number of crises. The one constant is the way a good movie can still bring the family together, and this is the true spirit of Christmas.
---
| | |
| --- | --- |
| Doritos | 2-Dec-13 |
| "Finger Cleaner" | 30s |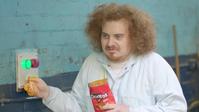 Writer and director Tom Noakes has scored something of a hit with his entry to the Doritos Super Bowl competition. You know almost instantly that this spot is going somewhere disturbing - but as we all know, that's exactly why you can't look away. Thing is, though; who's going to tell Billy what's happened?
---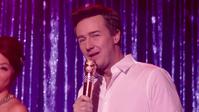 A thoroughly confusing but very entertaining spot for Motorola's Droid phone. We dread to think what the budget must have been, not least because it has a dead Ed Norton coming back to life and reliving the previous, extremely eventful 48 hours leading up to his demise. It seems to suggest that he survives this long because of the durability of his mobile phone's battery... but we're never quite sure why.
---
| | |
| --- | --- |
| Nike | 2-Dec-13 |
| "Dare to be Brazilian" | 90s |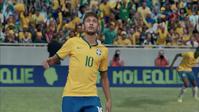 We predicted in these pages last week that advertising attached to the World Cup is likely to be pretty dominant during 2014 but - to borrow a well-known sporting phrase - Nike have got their retaliation in first and it's an absolutely fantastic celebration of the world's greatest football nation.
---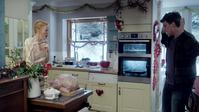 This is one stylish piece of advertising - on so many levels. With the tablet market still dominated by Apple, other brands tend to seem like also-rans - the choice you make when you can't get the best. But Google has shown that this needn't be the case, and that its Nexus device can offer just as much credibility and emotional heft as any iPad.
---