Featured Work
---
| | |
| --- | --- |
| Lorde | 22-May-13 |
| "Royals" | 4m 02s |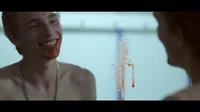 Lorde – real name Ella Yelich-O'Connor – is just 16 years old. She's from New Zealand, and she writes and sings her own music. It's not just good, it's very, very good. And Royals, from her ridiculously accomplished EP, isn't even the best track she's got: each of the five songs on The Love Club has its own layered, velvet lushness which her voice wraps up in delicious harmonies.
---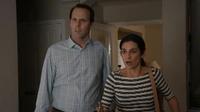 Pointing out the pitfalls of employing amateur-level babysitters, this depicts a range of increasingly disastrous and hilarious scenarios ranging from dog-shaving to house-fires ("...the good news is, your house is going to be on TV tonight!") and explains how the Red Cross can help teens not to be that babysitter.
---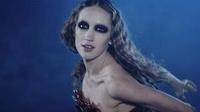 This promo/film shows us what astonishing experiences we might have if only we were willing to open our minds a little more. Based on Dante's Inferno and set to a superb remix of Plaid's Eye Robot, the English National Ballet blows our preconceptions out of the water and conclusively proves how powerful dance can be.
---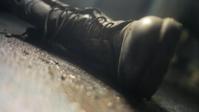 Recent ads for the army have been very inclusive, highlighting all manner of roles and showing women to be equal players. This is very much a return to old-school recruitment campaigns: unashamedly macho, unashamedly traditional in its portrayal of army life. As a piece of film it's well realised; as an ad it's less clear what the rationale behind this approach is.
---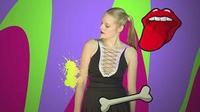 Like Sue Tissue of briefly brilliant Suburban Lawns, Talvi Faustmann looks totally disaffected as she sings. It's a hair's breadth away from Paris Hilton-style vacancy – but a hair's breadth is enough. Instead, she's vaguely sinister; the dreamy detachment evocative of dangerous amorality.
---
| | |
| --- | --- |
| ÍriS | 20-May-13 |
| "Swiftly Siren" | 3m 49s |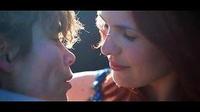 Singer ÍriS has made her first video for her debut album Penumbra. A tale of ill-fated love, it's set on a bleak Icelandic coastline and opens with a distressed woman trying to escape a man aiming a gun her way. The colour palette is blueish; you can almost feel the sting of the salt air.
---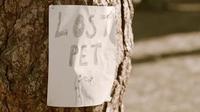 How did this one slip past Video Zoo? It's been on the loose for a couple of months now, and we hang our collective heads in shame at not having spotted it sooner. Like the little girl's lost pet in the attendant promo, So Good to Me stands head and shoulders above the general anonymity of 90s deep house that's enjoying a resurgence at the moment.
---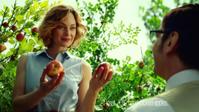 Stella brought in the big guns for this ad, getting acclaimed film-maker Wim Wenders to direct. The execution fits snugly alongside the other ads in this campaign and matches them for style and tone; with the protagonist narrating an account of his life which makes it sound far humbler than it is.
---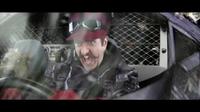 A lavish production for their latest zippy model, this takes its inspiration from good old Wacky Races and throws in some extra zaniness just for fun. The rascally characters get hot and bothered trying to thwart our driver, but the car's unstoppability means he gets his very own Penelope Pitstop as his prize.
---